Publish your new BidVertiser Feed Address with TypePad:

Login to your TypePad account.
Click TypeLists.
Click Create a new TypeList.
Choose the Notes List type and name your List ("Subscribe to my feed" will be a good choice).
Click Create New List.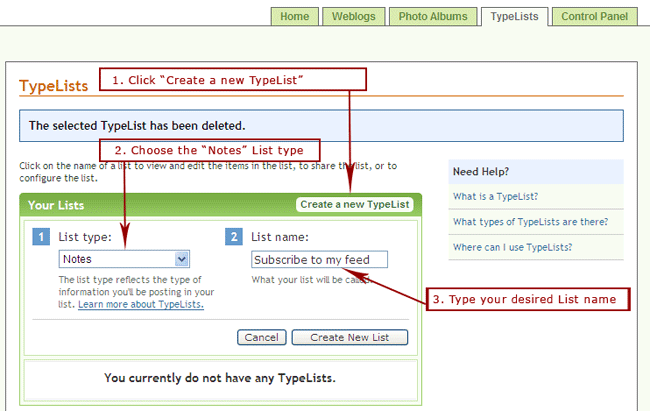 Paste your BidVertiser Feed Widget code in the Note content area.
Click Save.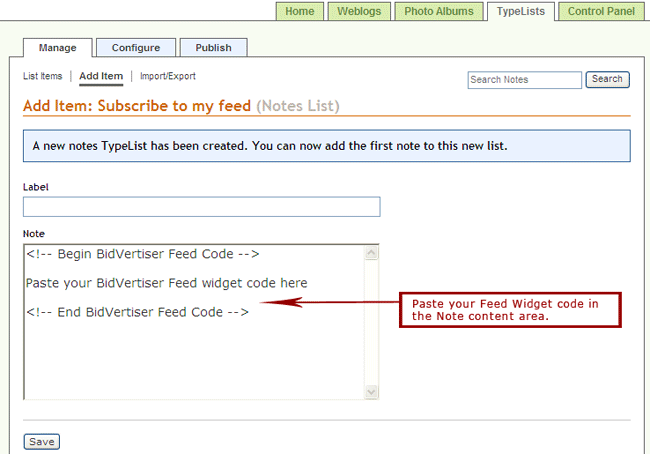 Click "Publish" to publish your new TypeList.
Choose the Weblog/About page to publish on and click Save Changes.
Click Weblogs to access the blog management console and click on your desired blog title.
Click Design.
Click Select Content.
Uncheck the Post Feed check box and click Save Changes. This step is necessary in order to remove the default TypePad feed subscription link.