If you are using

and would still like to keep your Subscribers Count, have access to all of its features, statistics and use your current FeedBurner address, simply follow these simple steps:
Register your ORIGINAL feed with BidVertiser (not the one you got from FeedBurner).
Login to your FeedBurner account.
Click Edit Feed Details.
Type your new feed address from BidVertiser under Original Feed.
Click Save Feed Details.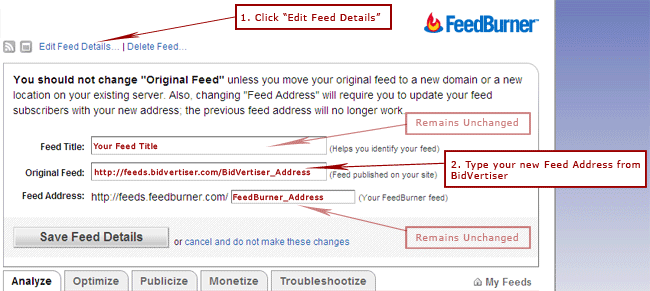 Now your current FeedBurner address will also include ads from BidVertiser!