Add the BidVertiser Feed to your Blogger Feed Footer:
Blogger allows you to add 3rd party elements to the end of each of your post feed. Simply follow these simple steps to add the BidVertiser Ads to your post feed.

Login to your Blogger account.
Click Settings -> Site Feed.
Copy your BidVertiser Feed Code to the Post Feed Footer area.
You must also set Enable Post Pages to Yes (in Archiving settings) and set Allow Blog Feeds to Full.
Click Save Settings.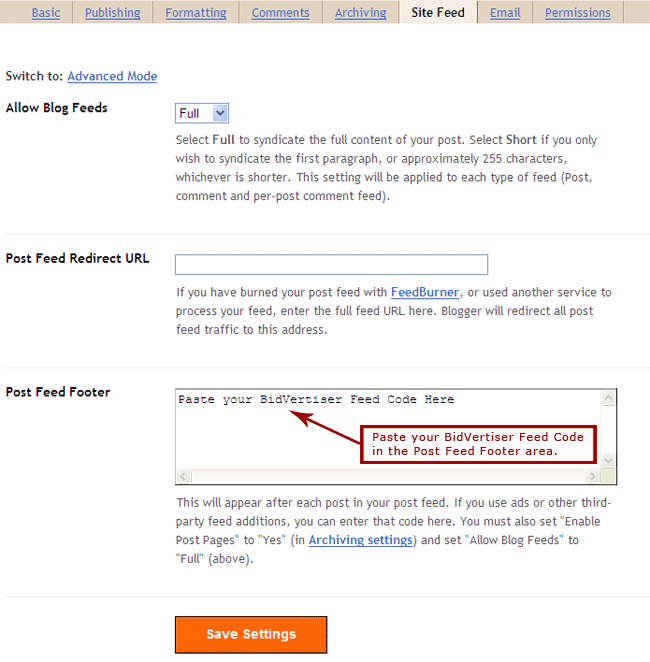 You can now see the BidVertiser Ads at the bottom of each of your posts in your blog's feed.